Note: This is a very LIMITED special offer from PotPieGirl…

Offer Ends in:






Did you miss your chance to join PotPieGirl's Private Bonus Club?
Do you wish you could get your hands on just ONE of those all-new Bonus Guides?
If so, today is YOUR lucky day!
Each of these PotPieGirl Bonus Guides
normally sell individually for $19.99 each,

but today, YOU will get…

ALL SIX of the Bonus Guides below for ONE low price…






Guide #1 – The Keyword Myth
This Bonus Guide was written out of sheer frustration because NO ONE else in this industry was mentioning this one VERY critical part about keyword research.
Once you understand this Keyword Myth, you will forever look at your keyword research totally different and be more effective in choosing your keywords.
Guide #2 – Blog Post Mechanic
If you've ever had a blog post that seemed to be doing well and moving up the ranks in Google only to see if stall out and STOP improving, you will LOVE this guide.
This guide contains 5 unique and simple steps to improve a stalled, or totally broken down, blog post. Also very helpful for posts that never did well at all.
Guide #3 – Marketing to Goldfish
Yep, that certainly is one odd name for a training guide, but it contains some very important lessons for those writing content that they want to not only rank well in Google with, but they also want that same content to CONVERT well into clicks and sales.
This guide is a how to do better with your readers AND please Google at the same time. This guide also reveals a little-known free tool to make this strategy MUCH easier.
Guide #4 – Picking a Niche
Have you ever wondered how the more successful affiliate marketers go about choosing their keywords and niche topics? What things do they look at to decide on keyword/niche competition? Defining if the niche is big enough and will make sales?
In this guide, you will get an "over the shoulder" look at how I approach a potential keyword niche to decide if I will – or will NOT – enter it.
Guide #5 – The Ultimate Blog Post
Would you like to be able to rank ONE blog post for HUNDREDS… maybe even THOUSANDS of keywords? This guide shows how I do it.
This is something we all NEED to know how to do. The days of picking ONE keyword to target are over with Google – and that is GOOD news. Once you know how to optimize a page for hundreds or thousands of keyword phrases, you will see MUCH better results and traffic.
Guide #6 – The Idea Machine
This is a nifty little technique I use with a popular free tool to uncover what products are super popular and sought after right NOW.
I've never seen anyone else share this technique before and it's SO effective.
I LOVE this technique – it's how I get some of my best ideas (and it sure beats endless keyword research).
Total Value for All 6 Guides: $119.94
Your Price During This Limited Special Offer:
All 6 Guides: $119.94 $49.97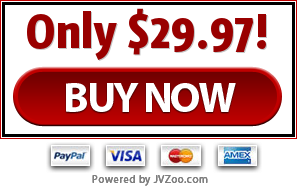 You Save: $69.97
As I said before, it's your lucky day =)
Offer Ends in:
Wait! You Want MORE?!?!?
Since I'm in a such a great mood as Spring is springing all around me…
I'm gonna sweeten the deal for you.
In addition to the 6 Bonus Guides above, you will also get…
1 – The Magic Keyword Modifier Package
There is a little phrase that when added to product-type keywords, opens up your ability to rank and SELL high-priced products as an affiliate.
In this BONUS Package, I will share that little phrase AND all the awesome product keywords that are right there waiting for YOU to use and make sales with.
2 – Keywords/Post Title Ideas for a HOT Niche
The anti-aging niche is BIG-TIME profitable and popular now – and will be for the unforeseeable future.
Talk about a magic evergreen niche – this is it.
I dug in deep and uncovered a whole package full of keywords and post title ideas that *I* would use if/when I make a site in the anti-aging niche. This package was originally offered as a Bonus for a PLR promotion – it's big…and it's pretty awesome.
3 – Bigger Better Tee Profits Bonus Guide
If you've ever thought about promoting t-shirts as an affiliate (which you SHOULD), you will love this little guide!
4 – Extreme Review Bonus Guide
This little Bonus guide contains one of the MOST IMPORTANT THINGS we, as affiliate marketers, need to know and implement. I sure wish someone had told me this when I first started with affiliate marketing wayyyyyy back in February of 2007.
I seriously believe it would have made things SO much easier for me.
That brings this package up to TEN products from PotPieGirl!
You get all 6 Private Club Bonus Guides AND the 4 BONUS Bonus Products!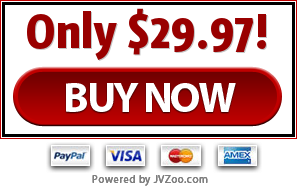 This slideshow requires JavaScript.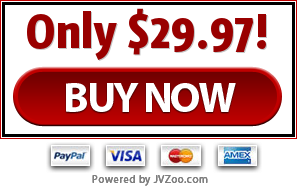 FAQ:
If I am already a member of PotPieGirl's Bonus Club, should I take advantage of this 6-Pack Special Offer?
Nope – these are guides that my Private Bonus Club members have already received.
YOU may not have received all of them depending on when you joined.
What if I only want ONE or TWO of these Bonus Guides?
If you'd like to purchase individual Bonus Guides, you are more than welcome to get any of these individual Bonus Guides that I have available to the public here.
What do I do if I need support from PotPieGirl?
Simple! Just head on over to my help desk at AskPotPieGirl.com and I will personally help you out ASAP. All I ask is that you please be aware of time differences and the fact that I personally handle all support tickets. Thank you!
Are there any One Time Offers or Upsells?
It's quite possible that I will be offering you something very special that others can NOT get 😉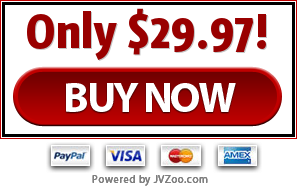 Offer Ends in: